LOIRE COTLER AND LUCA NOSTRO QUARTET @ ALEXANDER PLATZ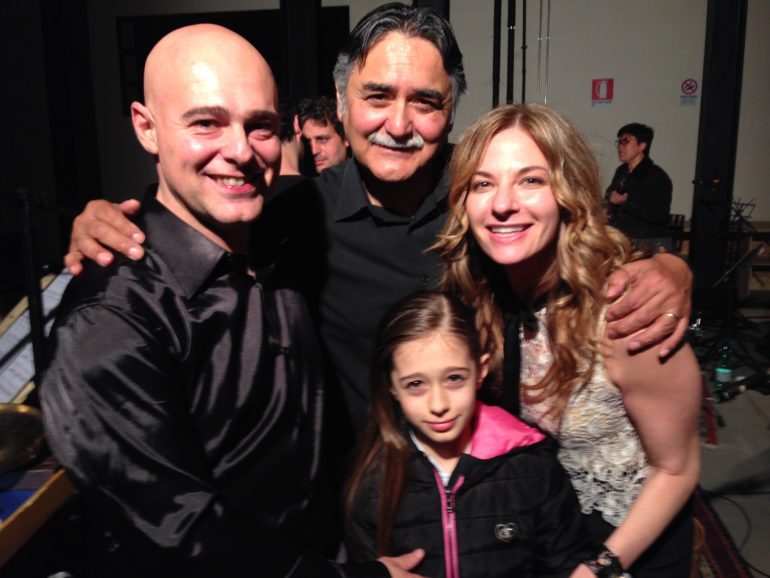 Inizio d'anno con la grandissima LOIRE COTLER e LUCA NOSTRO QUARTET!!!!
Dagli Stati Uniti, unica nel suo genere, rarissimo in Italia. Loire Cotler-Rhythm Vocalist è una vocal artist diversa da chiunque altra. La sua gamma vocale ed il repertorio si espandono attraverso definizioni culturali e stilistiche. Non chiedere. Ascolta. Perché devi sentire per credere. Ospite in #ViaOstia9 con Luca Nostro Quartet il 6 gennaio 2017
Loire Cotler and Luca Nostro Quartet
Loire Cotler vocal
Luca Nostro guitar
Simone Alessandrini alto sax
Andrea Colella double bass
Davide Pentassuglia drums
"Using her voice in mystically percussive ways" | The New Yorker
******************************
Alexanderplatz Jazz Club
Info & Reservations 06 8377 5604
prenotazioni.alexanderplatz@gmail.com
Open doors: 20:30 Live music: 21:30
#dinner #restaurant #livemusic #jazz
http://www.alexanderplatzjazzclub.it/
MAGGIORI INFORMAZIONI
Un giorno, a New York … Ho eseguito sotto una formazione uccello lungo il fiume Hudson. Il battito delle loro ali, il polso dei miei piedi e il ritmo del mio respiro mi portò in una nuova direzione. In quel momento, il ritmo Vocalist è nato. "Ta Ka Di Mi Doo-DN Be-Op Di Mi Ta Ka Thom Doom Dhum Jaah nu SAH pah …"
Si tratta di uno swing che è staccato alive- essenziale e senza tempo – con passione esplorato da un artista chiamata a navigare un fiume che ha generato secoli di creatività.