****ST CAROLYN BY THE SEA, SOLOIST WITH BRYCE DESSNER **** @ ROMA EUROPA FESTIVAL 2020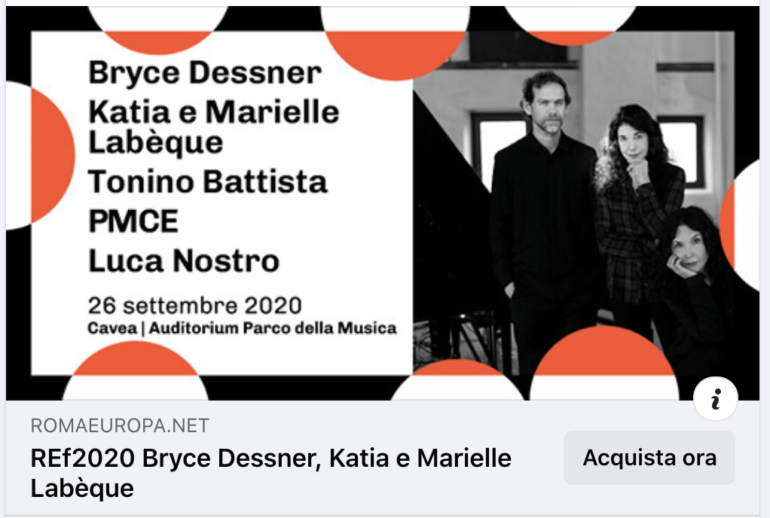 Rome, Auditorium Parco della Musica, Cavea, 26th of September 2020, Rom Europa Festival
Luca is the soloist, with Grammy award winner Bryce Dessner (The National) and Katia e Marielle Labéque in a concert dedicated to the music for large ensemble of Bryce Dessner himself at ROMA EUROPA FESTIVAL 2020.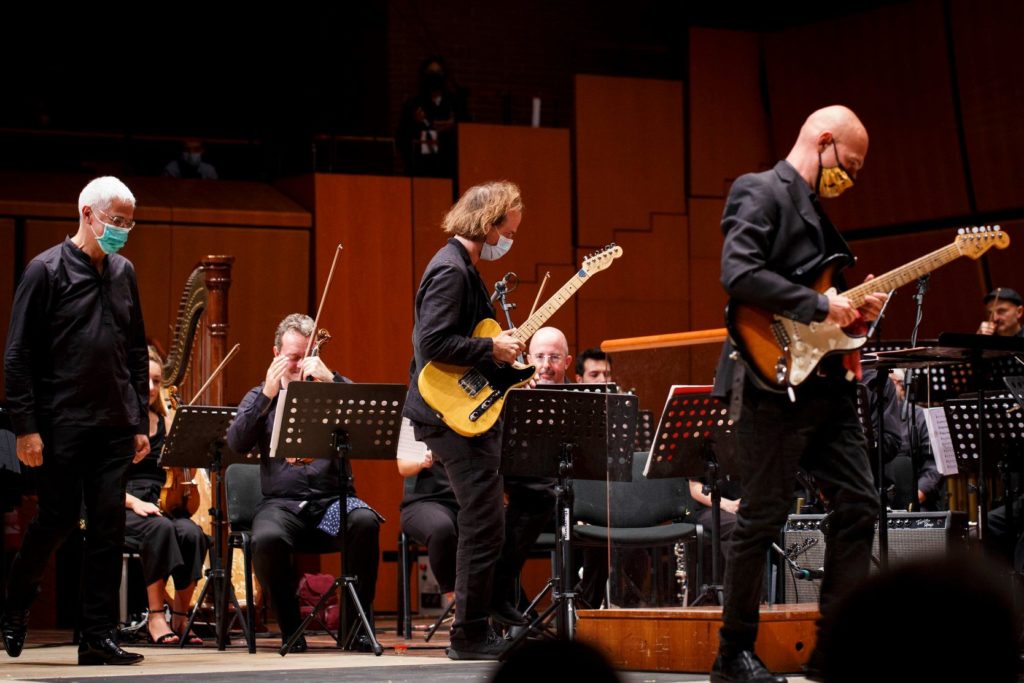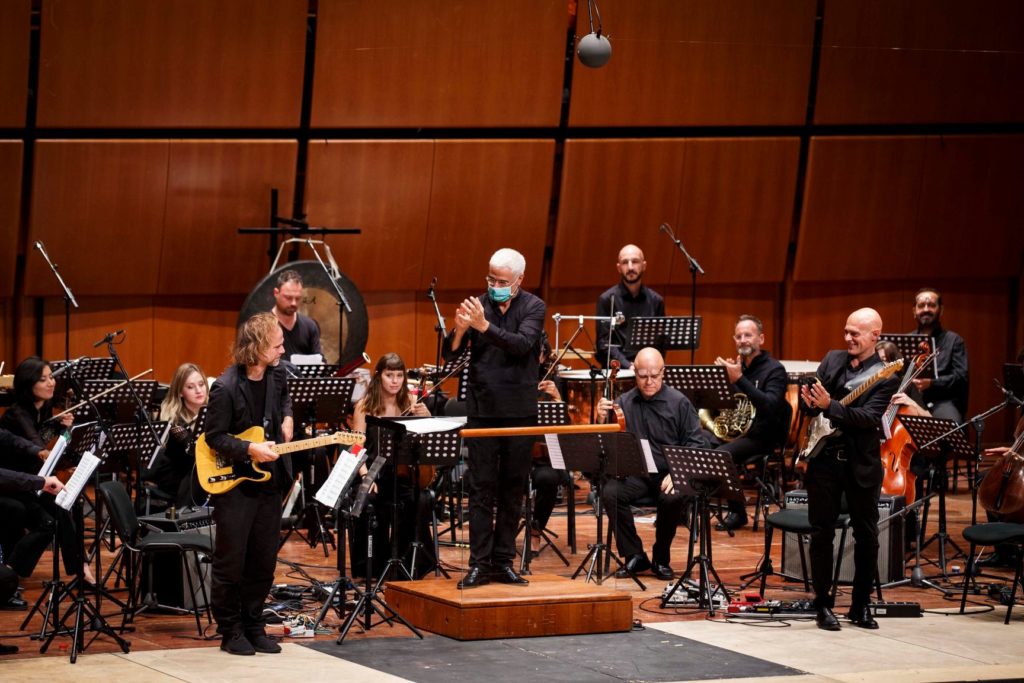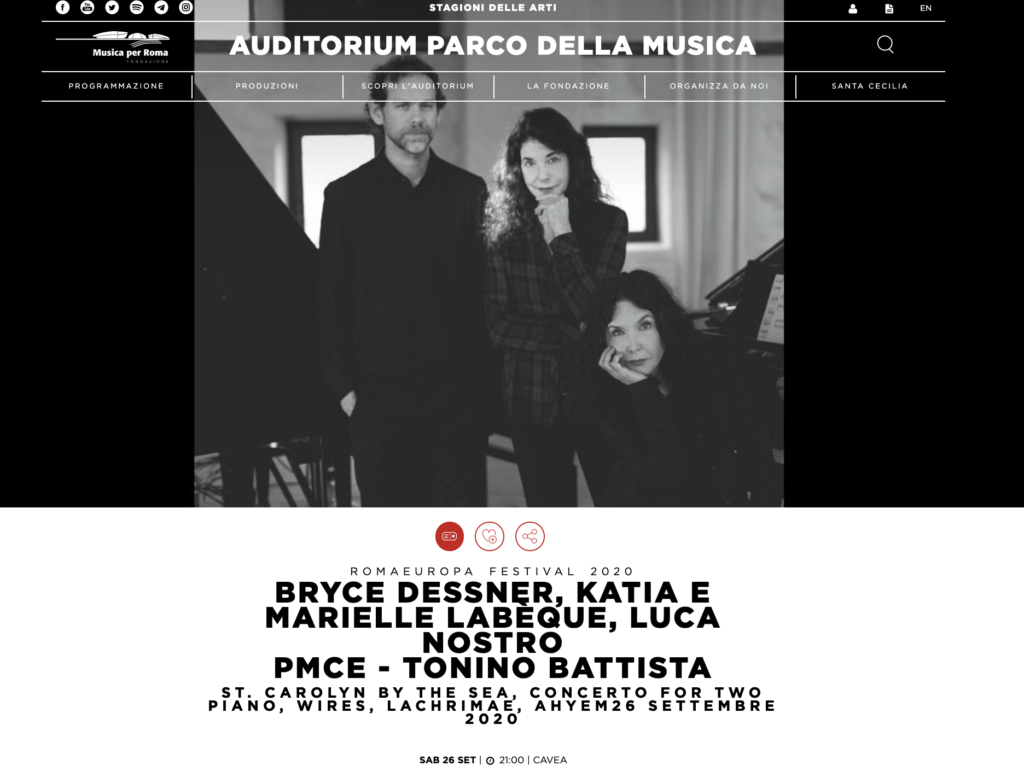 In particular Luca is performing with Dessner, Carolyn by the Sea a composition released by Deutsche Grammophon and recorded by Bryce Dessner with the great guitar player of the RADIOHEAD, Jonny Greenwood.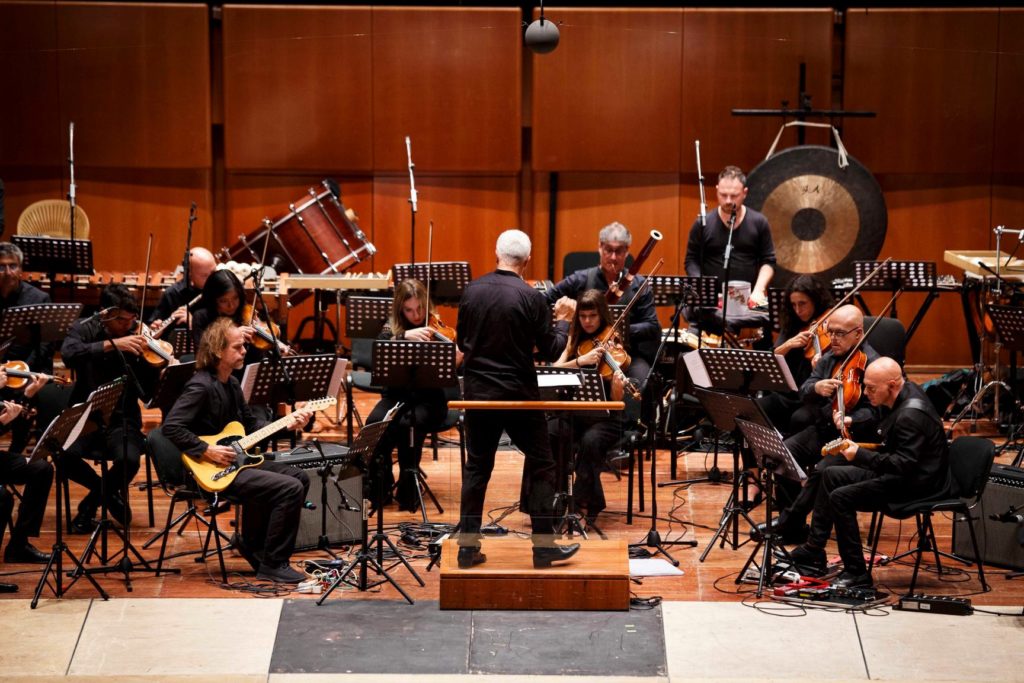 SEE THE PHOTO ALBUM OF THE CONCERT HERE!