SING THE BODY ELECTRIC @ RAVENNA FESTIVAL 2018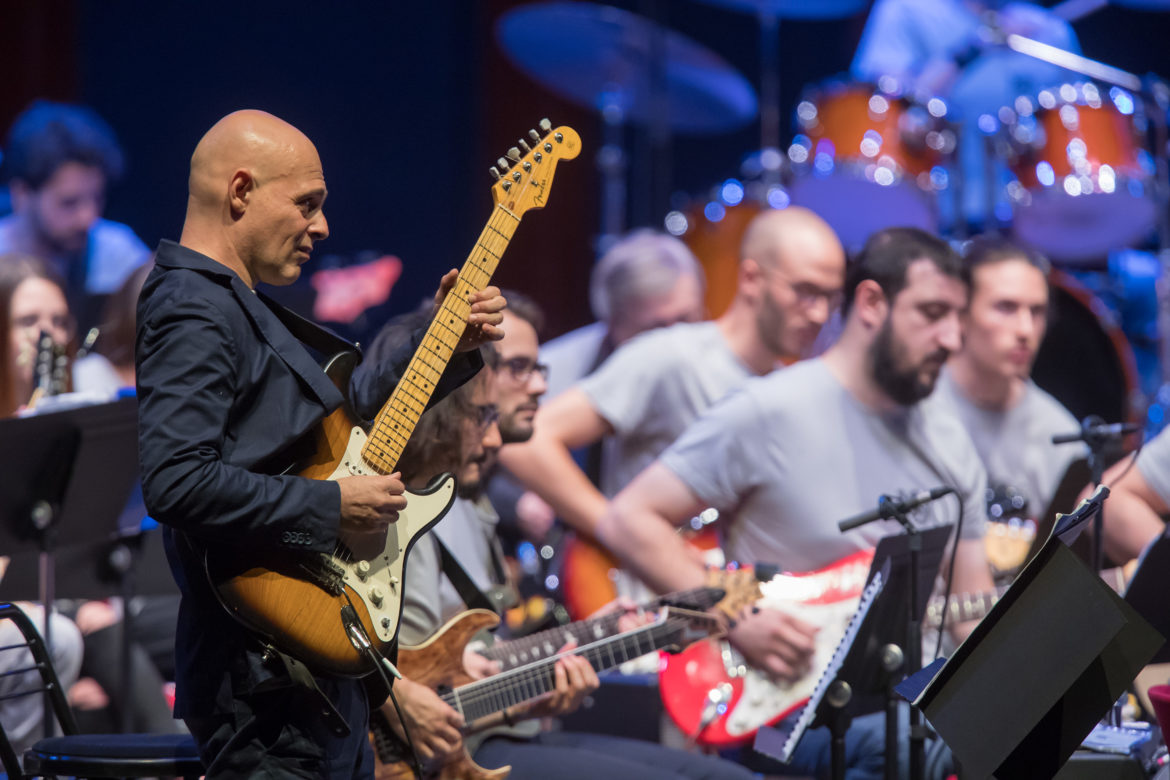 SING THE BODY ELECTRIC @ RAVENNA FESTIVAL 2018
Luca is the curator and guitar soloist of Sing the Body Electric, the week of music and exhibitions organized by Ravenna Festival 2018 ("I have a Dream") and his artistic director, Franco Masotti, and dedicated to the huge world of electric guitar, from punk to contemporary music, from avantgarde to electronic and rock music.
password: gerardo
From 19th to 23rd of June, Luca and Parco della Musica Contemporary Ensemble, PMCE, perform some of the best works for electric guitar, In a Blink of a Night by Michele Tadini, for 100 guitars bass and drums, Lesson no1 by the legendary Glenn Branca, Electric Counterpoint, Guitar Phase and 2×5 by Steve Reich, Music for Woods and Strings and Quintets by Bryce Dessner, and three world premieres by Alessandro Ratoci, Michele Tadini and Christopher Trapani.
RAVENNA FESTIVAL 2018 PROGRAMME
ELECTRIC GUITAR IN MY LIFE PROGRAMME AND PICS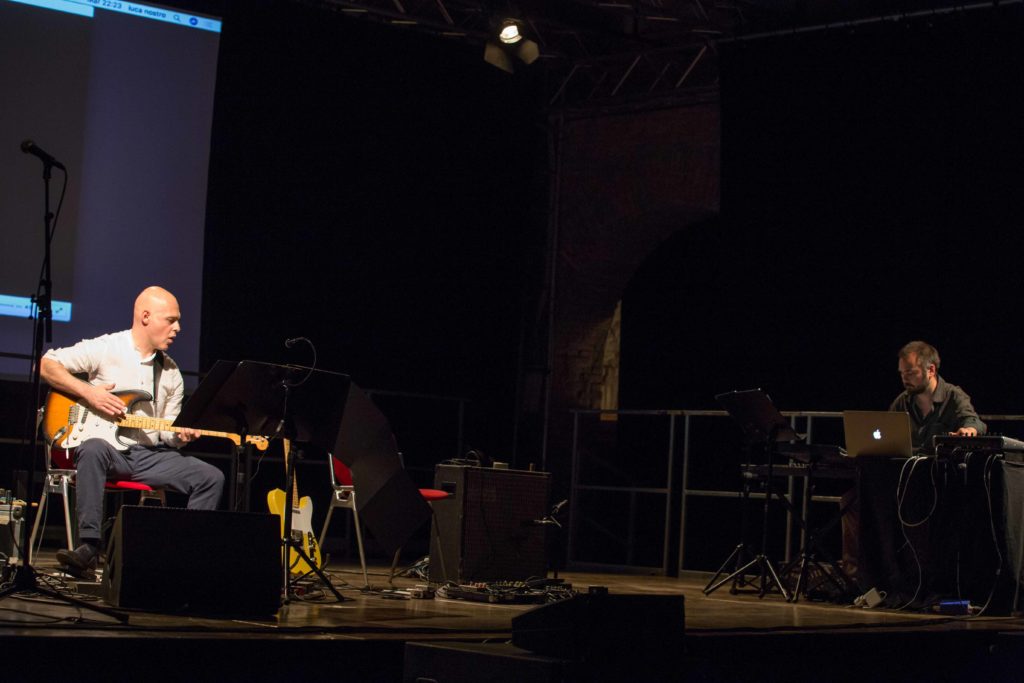 REICH AND BEYOND PROGRAMME AND PICS
IN A BLINK OF A NIGHT PROGRAMME AND PICS
The concert, held at Pala De Andrè, has beeen attended by 1500 people.
In a Blink of a Night has been broadcasted on Radio Tre the main radio public channel in Italy. LISTEN HERE!!!!